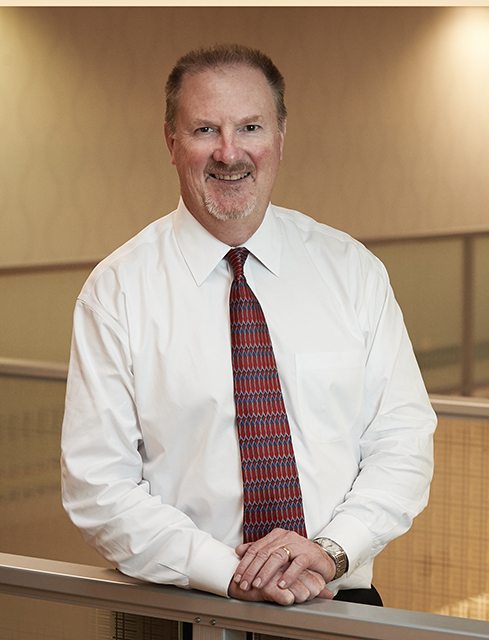 Randy Olson is the President of Prime Title. As such, he oversees the day-to-day operations while maintaining a full time law practice. Randy graduated from LSU in 1980 with a Bachelor of Science degree in general business, and then earned a Juris Doctorate degree from the LSU Law Center in 1983. Randy's mother, Pat Olson, has been a realtor in Lafayette for over 40 years, and was his influence for his career in real estate law. After 5 years of work for local law firms, Randy opened a solo practice, later partnering with Shawn O'Neil to create Olson and O'Neill. In 2009, they incorporated Prime Title, which is now their title business entity.
Randy has been married to Carol Olson for 31 years, and they have two sons. In his spare time, he enjoys the great outdoors and can be found duck and goose hunting, salt water fishing in Grand Isle or out on a golf course. He served on the Lafayette Little League Board of Directors from 2001-2006, and is currently on the Board of Directors for the Acadiana Mortgage Lenders Association as Treasurer. He is also currently a board member of the Louisiana Association of Independent Land Title Attorneys, and a member of the Commission of Insurance's Title Insurance Advisory Committee. In 1998, he was the Board of Realtors Affiliate of the year, and he is one of only two designated attorneys in the state of Louisiana in the SBA 504 loan program.
Fun Facts about Randy: He played baseball for LSU in 1977 as a pitcher under Coach Jim Smith, and he has sung in the church choir for the past eight years.