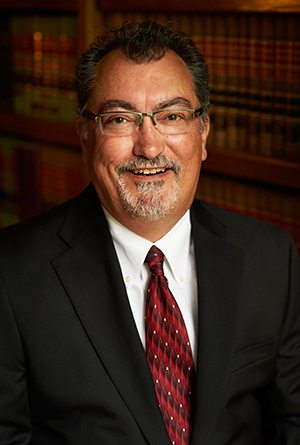 Shawn O'Neill is a founding partner of Prime Title. Beyond business management duties, he serves as legal counsel, executes title closings for both residential and commercial clients, and specializes in real estate development, construction loans and succession work.
Before becoming an attorney, Shawn was a landman in the oil and gas industry. He graduated from USL in 1980 with a degree in business management. He went on to earn his Juris Doctorate from Loyola University in 1988. Shawn partnered with Randy Olson to form Olson & O'Neill in 1996, and in 2009, they incorporated Prime Title, which is one of their title business entities.
Shawn has been married to Sharon Fisher O'Neill for 29 years, and they have one son, Ian. In his spare time, he enjoys gardening, fishing for redfish and speckled trout and hunting. In the community, he serves as legal counsel for Lafayette Habitat for Humanity. He is also a member of both Lafayette Volunteer of Lawyers and Beaver Club.
Fun fact about Shawn: He is a seasoned world traveler. As an Air Force dependent, he has lived all over the world, including spending 8th – 11th grades in England.